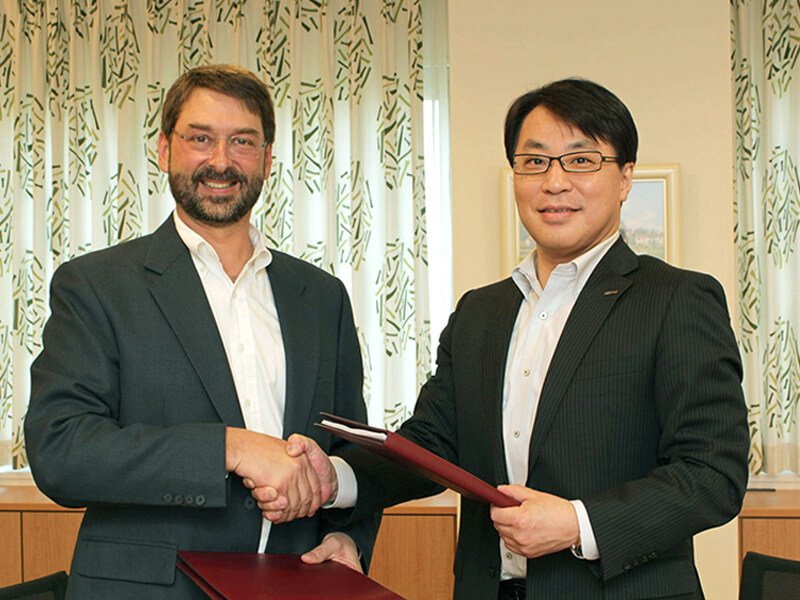 SATO, a leader in barcode printing, labeling, and EPC/RFID solutions, announced today its strategic investment in Nexgen Packaging, a global provider of apparel brand identification and packaging products.
Founded in 2006, Nexgen Packaging, a privately held company, is a leading provider of brand identification products to both apparel manufacturers and retailers for their private label programs. Nexgen focuses its efforts on the design, marketing, manufacturing and distribution of woven and printed labels, heat transfers, graphic tags, price tickets & item level RFID labels and tags.
"We have seen healthy growth in our RFID business and Nexgen's brand identification relationships & item level RFID experience are highly complementary to our own product strategy & growth initiatives" stated Kaz Matsuyama, President & CEO of SATO Holdings Corporation. "The investment in Nexgen Packaging exemplifies our mission to grow internationally and complements the business models of both Nexgen and SATO alike."
Nexgen will continue to operate as an independent entity, and the current Nexgen management team will remain in place. Going forward, SATO and Nexgen will leverage strategic benefits from each other, such as mutual RFID development and deployment, as well as leveraging SATO's global footprint. As mentioned, both companies plan to operate independently with a "strategically complementary relationship" to ensure that both companies take full advantage of their strengths.
"Few companies have the depth of experience and focus on innovation in variable data printing and RFID-encoding as SATO has" said Andy Effron, Managing Partner of Nexgen. "Our new relationship with SATO strengthens Nexgen in the expansion of global operations and delivery of industry-leading innovation to better serve our customers. We are very excited about this partnership, and look forward to working closely with the SATO global team."
About SATO
SATO is a pioneer and leading global provider of integrated Automatic Identification and Data Collection solutions that leverage barcode and RFID technologies. SATO manufactures innovative, reliable auto-identification systems and offers complete solutions to businesses by integrating hardware, software, media supplies and maintenance services. SATO's solutions enable businesses to realise precision, labour and resource savings that help preserve the environment and deliver peace of mind to consumers. All of which contribute to the development of a sustainable world.
Founded in 1940, SATO is publicly listed on the first section of Tokyo Stock Exchange in Japan. It has sales and support offices in over 20 countries and is represented globally through a world-class network of partners. For the fiscal year ended March 31, 2013, it reported revenues of JPY 87,256 million (US$ 1.0524 billion). More information about SATO can be found at www.satoworldwide.com
*Conversion is based on an average exchange rate of 1 US Dollar = 82.91 Japanese Yen.
About Nexgen
The new office in Hong Kong follows Nexgen's announcement in 2013, of a new US Corporate office & Service Bureau which opened in Romeoville, IL & Guatemala City, Guatemala and Reading, UK.
Nexgen Packaging, LLC is a global provider of apparel brand identification and packaging products, servicing the creative, product development, and production needs of apparel manufacturers and retailers, and their global manufacturing partners. Nexgen is focused on simplifying everything from the creative process to order execution, utilizing innovative technologies to increase efficiency and enhance customer service. Nexgen offers a comprehensive range of products and services designed to meet its customers' product identification needs, including: woven labels, printed labels, heat transfers, hang tags, integrated tags, price tickets, wrap bands, patches, boxes, poly bags and a broad range of specialized products. Our customers include a broad range of Apparel Brands and Retailers.
Nexgen has operations in the US, UK, Hong Kong and major apparel producing countries globally.