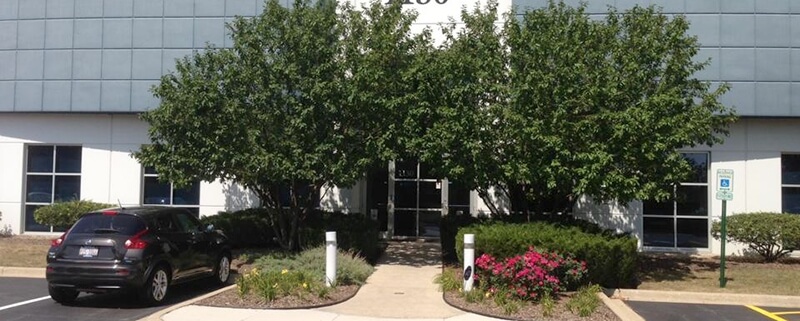 New Nexgen US Headquarters & expanded HK Service Bureau provide State-of-the-Art Global Ticketing & Service Bureau operations.
ROMEOVILLE, Ill., Sept. 20, 2013 /PRNewswire/ — Nexgen Packaging, LLC today announced the opening of its new US headquarters in Romeoville, Illinois. A global provider of apparel brand identification and packaging products, Nexgen Packaging had been headquartered in Southern California for the past 7 years. The move to its new Romeoville location will provide the company's rapidly growing US Service Bureau operations with a state of the art manufacturing location.
"As our company continues its global expansion, it is critical that we support our clients with excellent service, speed and innovation. In addition to our new US headquarters, we are opening a new expanded state-of-the-art service bureau production facility in Hong Kong on October 1st. Both facilities will provide traditional barcode tickets and tags, as well as RFID tickets and tags," according to Andy Effron, Managing Partner of Nexgen.
"We are extremely pleased with the vast array of opportunities to leverage Sato's recent strategic investment in Nexgen Packaging. We will continue to build upon this foundation with key expansion of our printing locations around the globe. We have just opened Nexgen Guatemala, and in 2014 our plans include the addition of Service Bureau operations in the United Kingdom, Vietnam & South China."
About Nexgen Packaging
Nexgen Packaging, LLC is a global provider of apparel brand identification and packaging products, servicing the creative, product development, and production needs of apparel manufacturers and retailers, and their global manufacturing partners. Nexgen is focused on simplifying everything from the creative process to order execution, utilizing innovative technologies to increase efficiency and enhance customer service. Nexgen offers a comprehensive range of products and services designed to meet its customers' product identification needs, including: woven labels, printed labels, heat transfers, hang tags, integrated tags, price tickets, wrap bands, patches, boxes, poly bags and a broad range of specialized products. Our customers include a broad range of Apparel Brands and Retailers.
Nexgen has operations in the US, UK, Hong Kong and major apparel producing countries globally. More information about Nexgen can be found at www.nexgenpkg.com.