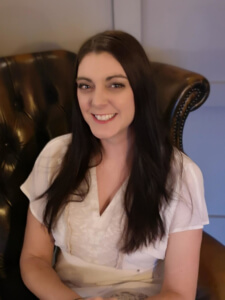 Westmont, IL / January 30, 2019/ PRNewswire / – Nexgen Packaging, a full service provider of brand identification and variable-data products to global brands and retailers, has appointed Gemma Ward as Director of Sales and Marketing. Continuing the expansion and growth plans of the company, Nexgen Packaging brings Gemma to its management team in the EMEA region. Gemma has vast experience in the retail, apparel and footwear markets and has held a variety of senior, customer-facing roles with tag and label manufacturers. Gemma's experience in the EMEA region as well as in some of the key Asian garment manufacturing countries will be a strong contribution to the Nexgen Packaging Management team.
Manuel Torres, General Manager EMEA: "Nexgen has seen significant growth in EMEA over the past 24 months as customers have experienced the quality of our products, the benefits of our software platform and our commitment to customer service. Gemma's background in tags and labels in the retail, apparel and footwear markets is a great addition to our team and I am excited to have her join the Nexgen team."
About Nexgen Packaging
Nexgen Packaging, LLC is a global provider of apparel brand identification and packaging products, servicing the creative, product development, and production needs of apparel and footwear manufacturers, retailers, and their global manufacturing partners. The company is focused on simplifying everything from the creative process to order execution, utilizing innovative technologies to increase efficiency and enhance customer service. Nexgen offers a comprehensive range of products and services designed to meet its customers' product identification needs, including woven labels, printed labels, heat transfers, hang tags, integrated tags, price tickets, RFID tags and labels, wrap bands, patches, boxes, poly bags and a broad range of specialized products. Our customers include a broad range of apparel brands and retailers. Nexgen has sales and manufacturing operations in the United States, United Kingdom, Guatemala, Vietnam, China and 11 other key apparel and footwear producing countries globally.
To learn more about Nexgen Packaging, visit www.nexgenpackaging.com