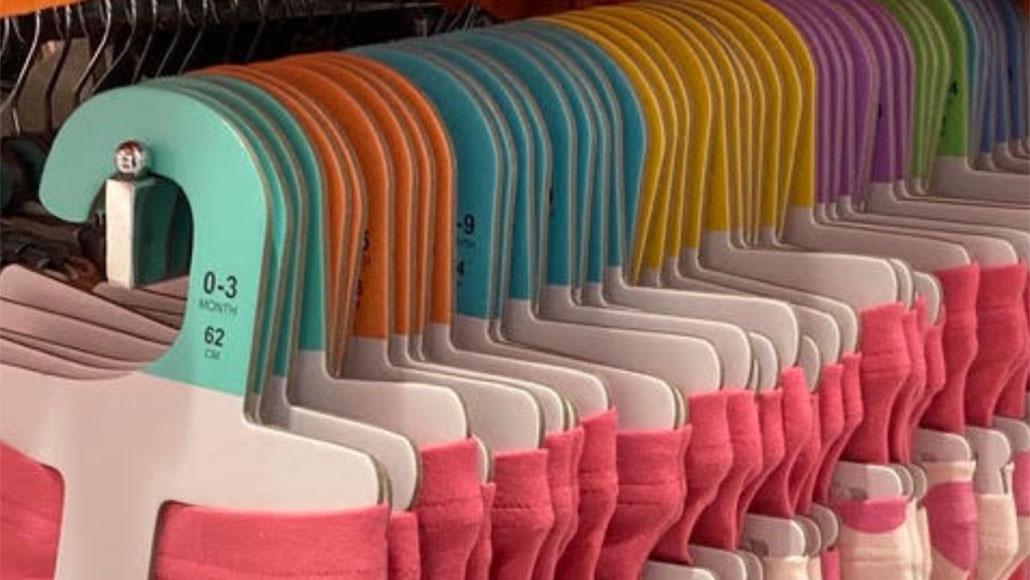 WESTMONT, Illinois, November 15th, 2023  – Nexgen Packaging, a leading provider of sustainable packaging solutions and paper fibreboard hangers, is delighted to announce their impressive success in winning the UK Packaging 'Design Team of the Year' award. This prestigious honour is recognition of Nexgen's outstanding collaborative efforts with Primark to support them in their mission to remove single use plastics from their supply chain.
The award winning project, which involved the development of an entire catalogue of paper fibreboard hangers, showcases the dedication of both Nexgen and Primark in the implementation of sustainable packaging solutions and removal of single use plastic hangers. This collaboration demonstrates Nexgen's expertise in design engineering, testing and manufacturing but also recognises Primark's impressive commitment to environmental responsibility and sustainable business practices.
Davi Costa, Packaging Technologist for Primark's Centre of Excellence, speaks about what the project and the award means to Primark,  "The design team at Nexgen understand the challenges of the Primark business to introduce paper hangers but we worked together as one team to create, prototype and finesse the final designs. The packaging team and other departments in Primark are very happy with the functionality and results in store. We're all thrilled about Nexgens' well deserved recognition and this award represents a significant milestone in our journey towards eliminating single use plastics."
The awards ceremony, held at the iconic Grosvenor House Hotel in London, was a truly memorable evening where the Primark hanger implementation team and key members of Nexgen's global hanger team united to celebrate their successful partnership, creating an atmosphere filled with excitement.
Manuel Torres, Managing Director for Nexgen EMEA, also comments on the awards' significance stating "This award is a testament to our design teams' commitment and dedication which resulted in a fantastic catalogue of paper hangers that will enable Primark to transition away from plastic without risk. I couldn't be more proud of our team, our partnership with Primark and the remarkable efforts both teams have made throughout this project."
The UK Packaging Design Team of the Year award signifies Nexgen and Primark's joint commitment to sustainable innovation, and the potential of such partnerships to drive positive change in the fashion packaging industry.
Nexgen Packaging was founded with the goal of providing customers with the highest quality packaging products by leveraging software and analytics in the design and manufacturing processes. Since its inception in 2006, Nexgen has become a global leader in the tag and label industry offering a complete sustainable portfolio of apparel branding products, variable data products, and other packaging solutions. We focus exclusively on retail, apparel, and footwear brands and our success is directly linked to our core software offerings that are used in 19 manufacturing country locations and more than 20,000 manufacturing entities globally.
For more information about Nexgen and it's award-winning project, please contact Gemma Ward, Sales and Marketing Director for Nexgen EMEA, at gemma.ward@nexgenpkg.com
CONTACT INFORMATION:
Nexgen Packaging
Media Contacts:
Gemma Ward
+44.7810266982
gemma.ward@nexgenpkg.com