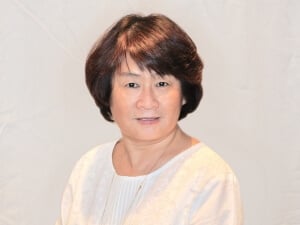 WESTMONT, Ill. and Vietnam /PRNewswire/ Nexgen Packaging, a full service provider of apparel identification products to retailers as well as to apparel, footwear and textile brands, today announced that Agnes Siu has joined the company as General Manager of Vietnam operations. Mrs. Siu has over 30 years experience in the retail, apparel and footwear industry most recently holding the position of Company Representative of Vietnam for Li & Fung where she was responsible for the business performance of key accounts and overall support of Li & Fung's business in Vietnam for 4 years. Mrs. Siu has held senior roles throughout Asia including leadership positions in sourcing and merchandising for retail brands Gap and PVH as well as regional leadership roles for Avery Dennison. Mrs. Siu will be based in Ho Chi Minh City, Vietnam.
"Nexgen continues to achieve strong market share growth in North America & Europe by providing our customers with quality products, exceptional customer service, and industry-leading technology that brings visibility and efficiencies to supply chain operations," said Andy Effron, Nexgen's
Co-founder and Chief Executive Officer.
"Vietnam is one of our fastest growing regions and we are extremely proud to have someone of Agnes's caliber join our management team. The combination of her leadership roles with retailers in sourcing and merchandising with her experience leading trim and packaging operations throughout Asia will be of great value to our customers who are manufacturing in Vietnam. I have worked closely with Agnes in the past and I look forward to having her lead our efforts to grow our team and capabilities in Vietnam."
"I am thrilled to be joining the Nexgen team," said Mrs. Siu. "Nexgen has created an outstanding reputation with the retailers/brands and garment manufacturers globally. Their software platform has over 12,000 factories using it already and the visibility to the supply chain is unparalleled. The opportunity to expand our relationship with customers in Vietnam is significant and I am excited to be leading the effort in the region."
About Nexgen Packaging
Nexgen Packaging, LLC Nexgen was founded with the goal of providing customers with the highest quality packaging products by leveraging software and analytics in the design and manufacturing processes. Since its inception in 2006, Nexgen has become a global leader in the tag and label industry offering a complete portfolio of apparel branding products, variable data products and other packaging solutions. We focus exclusively on retail, apparel and footwear brands and our success is directly linked to our core software offerings that are used by over
12,000 manufacturing entities globally.
To learn more about Nexgen Packaging, visit nexgenpackaging.com.