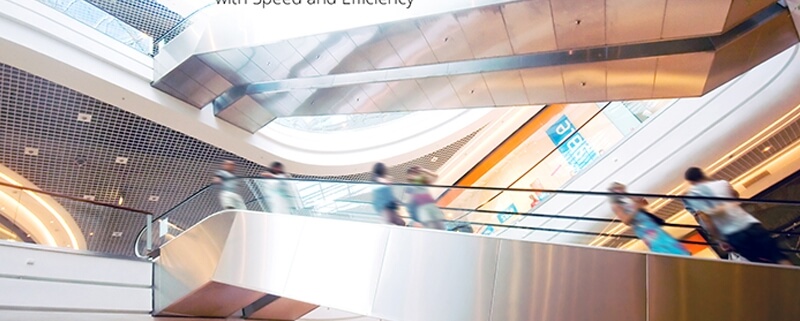 Timely and accurate information about label quantities and specifications throughout the retail, footwear and apparel value chain enable streamlined operations and reduced costs.
ROMEOVILLE, Ill., March 2, 2016 /PRNewswire/ — Nexgen Packaging, LLC, a leading global supplier of brand identification products to retailers as well as to apparel, footwear and textile brands, today announced a technology integration with Needham, Massachusetts-based PTC Inc. (NASDAQ: PTC), a global provider of ThingWorx® Internet of Things (IoT) technology platform and PLM solutions.
The integration enables retailers and brand owners to electronically interchange product label information — including quantities and specifications — between their Nexgen systems and a retailer or brand owner's PTC FlexPLM® solution. The integration is specifically aimed at value chain participants in the retail, footwear and apparel (RFA) industry.
As the central offering of the PTC connected supply chain solution [that leverages PTC's ThingWorx® technology], PTC FlexPLM is an intuitive, web-based PLM (Product Lifecycle Management) solution. FlexPLM helps retail, footwear, apparel, and consumer brands communicate, track milestones, preempt performance bottlenecks, and quickly gain visibility throughout the product development value chain.
By establishing a technology-based integration between PTC FlexPLM and the Nexgen systems, PTC and Nexgen will enable their mutual customers to:
Transfer a retailer's product requirements for labels to Nexgen throughout the product development/sourcing process
Receive label information from Nexgen into the PTC solution so they can review and include it in their product specifications — e.g., to directly insert into a BOM (bill of materials)
Interchange label quantities throughout the product development and sourcing process
Enabling Reduced Lead Times, Lower Costs, Simplified Ordering, Fewer Errors
"Having accurate information about product labels immediately and automatically available throughout the value chain can significantly cut costs, reduce errors, and speed product delivery," says Robert Loop, Nexgen Packaging Chief Strategy Officer. "With this solution, lead times will be significantly reduced. The trim ordering process can be simplified and significant economies of scale can be achieved by grouping label orders into larger production runs. It is a win for everybody in the supply chain."
"We are particularly excited to work with a global leader in packaging identification," says Eric Symon, General Manager, Retail Business Unit, PTC. "A key value of the ThingWorx initiative is to combine diverse technologies to capitalize on the enormous potential that IoT represents to our customers. We think the Nexgen-PTC integration is a shining example of that initiative in action."
About Nexgen Packaging
Nexgen Packaging, LLC is a global provider of apparel brand identification and packaging products, servicing the creative, product development, and production needs of apparel & footwear manufacturers and retailers, and their global manufacturing partners. The company is focused on simplifying everything from the creative process to order execution, utilizing innovative technologies to increase efficiency and enhance customer service. Nexgen offers a comprehensive range of products and services designed to meet its customers' product identification needs, including: woven labels, printed labels, heat transfers, hang tags, integrated tags, price tickets, RFID tags and labels, wrap bands, patches, boxes, poly bags and a broad range of specialized products. Our customers include a broad range of apparel brands and retailers.
Nexgen has Sales and Manufacturing operations in the United States, United Kingdom, Guatemala, Vietnam, China and (11) other key apparel & footwear producing countries globally.
To learn more, visit https://www.nexgenpackaging.com/
About PTC Solutions for Retail, Footwear and Apparel
PTC solutions for retail, footwear and apparel are designed to meet the product lifecycle management requirements of retailers, branded manufacturers and their suppliers. These web-based FlexPLM solutions provide configurable functionality and information visibility across the enterprise and its supply chain. [According to the 2016 IDC industry report, PTC is leading PLM solution provider, footwear and apparel brands worldwide.]
To learn more, visit http://www.ptc.com/retail-plm
About PTC Inc.
PTC Inc. (NASDAQ: PTC) is a global provider of technology platforms and solutions that transform how companies create, operate, and service the "things" in the Internet of Things (IoT). The company's next-generation ThingWorx® technology platform gives developers the tools they need to capture, analyze, and capitalize on the vast amounts of data being generated by smart, connected products and systems. The company's field-proven solutions are deployed in more than 26,000 businesses worldwide to generate a product or service advantage. PTC's award-winning CEO, considered an industry thought leader, co-authored the definitive guides to the impact of the IoT on business in the Harvard Business Review.
PTC, the PTC logo, FlexPLM and ThingWorx are trademarks or registered trademarks of PTC Inc. or its subsidiaries in the United States and in other countries.