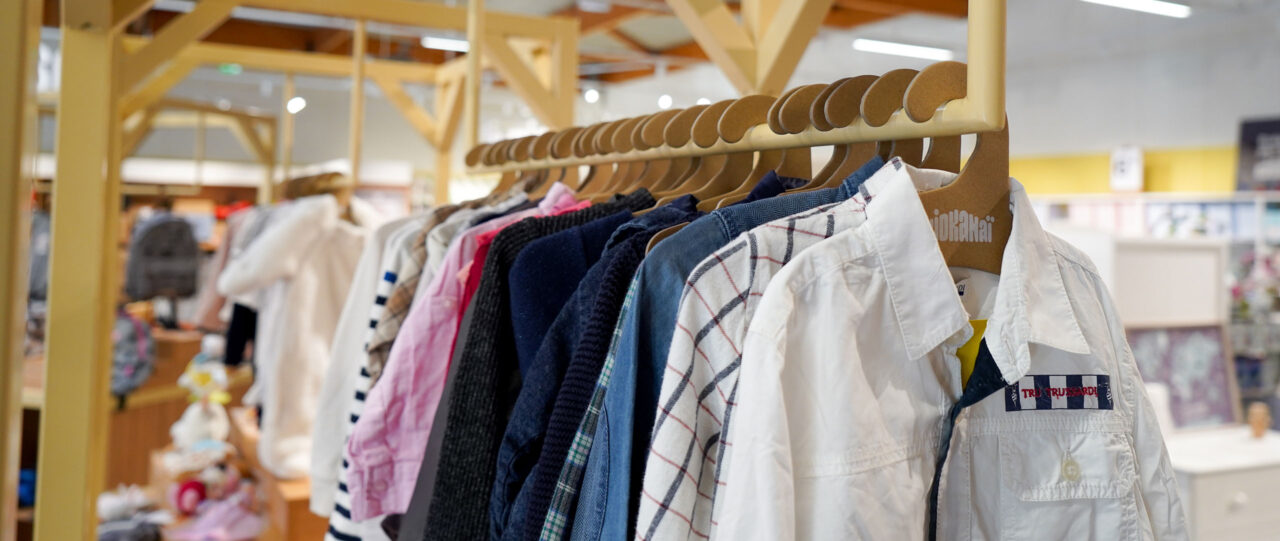 Collaboration Results in Eco-friendly, Innovative Paper Fiberboard Hanger Solution
WESTMONT, Ill., June 7, 2023 /PRNewswire/ — Nexgen Packaging, a leading provider of sustainable packaging solutions and paper fiberboard hangers, is proud to announce its product collaboration with Kidkanai, a groundbreaking preloved children's concept store launched by French retailer Kiabi. Nexgen Packaging produced its Ditto eco-friendly hangers for Kidkanai, which helped the retailer more closely align with its vision for sustainability in the retail space.
Kidkanai offers a unique shopping experience to parents seeking responsibly sourced, preloved children's clothing and accessories. As in most retail spaces, the most common option for hanging clothing was to use plastic hangers. Plastic hangers contribute to environmental pollution as they are non-biodegradable and often end up in landfills. Finding hangers that matched Kidkanai's eco-friendly values posed a challenge for the store.
Nexgen provided Kidkanai with a 100% plastic-free hanger solution by utilizing their design experience. It optimized seven hanger styles to ensure durability and in-store reusability. Additionally, Nexgen was able to provide 100% recycled FSC paper fiberboard hangers as a solution for Kidkanai. These hangers, if thrown away and taken to a landfill, will decompose in under six months. That's much faster than the degradation of plastic hangers, which remain in the ecosystem for generations.
"We are all very happy at Kiabi and Kidkanai with the service and support we have received from Nexgen throughout the launch of our concept store," said Pauline Bachelet, Second Hand Product Manager at Kidkanai. "The Ditto hangers we worked on with Nexgen are very high quality and work well with all of our products. The hangers perfectly complement our preloved garments and showcase our branding clearly. This, along with having a zero-plastic impact, makes Ditto hangers perfect for our new brand."
Speaking of the collaboration, Manuel Torres, Managing Director for Nexgen EMEA, stated, "The collaboration between Nexgen Packaging and Kidkanai resulted in a perfect match for Kiabi's sustainable fashion strategy. Our teams worked together to define functional and durable designs while maintaining the sustainability goals of recycled, recyclable, and reusable hangers."
Gemma Ward
+44.781026698
gemma.ward@nexgenpkg.com