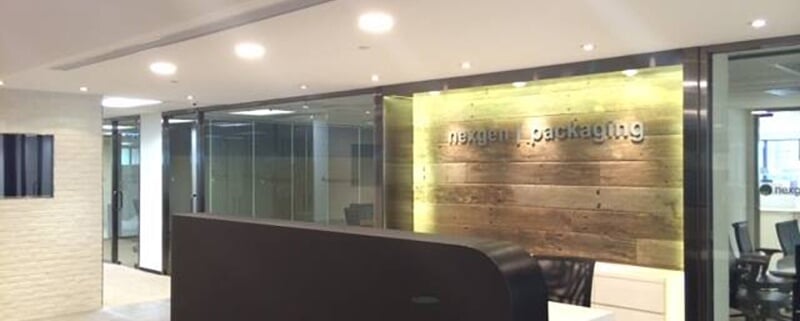 Supporting US and EU based customers across China, Hong Kong, and other APAC countries Romeoville, IL, August 12, 2014—Nexgen Packaging, a leading provider apparel identification and RFID products, today announced it has opened a new regional HQ in Hong Kong to support its growing customer base across the Asia-Pacific region. In addition, Nexgen is expanding its digital printing center, which opened last fall.
The HQ facility is located in the Trade Square Plaza in Kowloon, Hong Kong, and will function as both a sales and technical support office for customers in China, Hong Kong, and other key APAC countries.
The facility will offer support and sales for Nexgen's rapidly growing US and European retail and apparel clients.
"Nexgen's new office in Hong Kong provides a great local base in the region, allowing us to offer our clients exceptional support and access to the latest products and services," said Andy Effron, Nexgen Packaging CEO. "The move also allows us to grow our presence in an important global market. The new space allows us to house our staff of 250 employees and leaves us some room for growth."
Nexgen Packaging operates across the globe with headquarters in Romeoville, IL , and facilities across The America's, Asia and Europe. In Q1 2015, Nexgen will be announcing additional APAC offices.
The company currently has more than 325 employees worldwide.
The new office in Hong Kong follows Nexgen's announcement in 2013, of a new US Corporate office & Service Bureau which opened in Romeoville, IL & Guatemala City, Guatemala and Reading, UK.
Nexgen Packaging, LLC is a global provider of apparel brand identification and packaging products, servicing the creative, product development, and production needs of apparel manufacturers and retailers, and their global manufacturing partners. Nexgen is focused on simplifying everything from the creative process to order execution, utilizing innovative technologies to increase efficiency and enhance customer service. Nexgen offers a comprehensive range of products and services designed to meet its customers' product identification needs, including: woven labels, printed labels, heat transfers, hang tags, integrated tags, price tickets, wrap bands, patches, boxes, poly bags and a broad range of specialized products. Our customers include a broad range of Apparel Brands and Retailers.
Nexgen has operations in the US, UK, Hong Kong and major apparel producing countries globally.