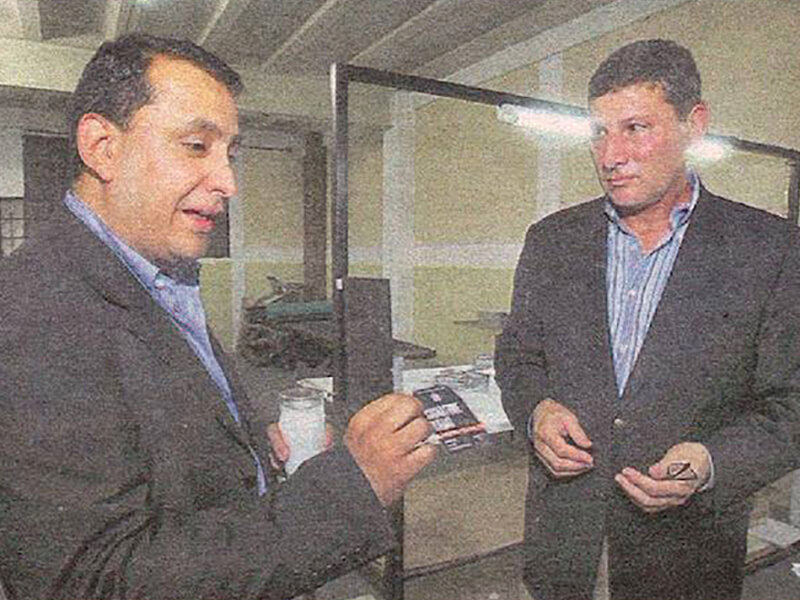 Newspaper: Prensa Libre
Page No. 36
By Eddy Coronado
Economic world / Stock exchange and indicators
The company Nexgen Packaging, with headquarters in Chicago, EE. UU, inaugurated operations yesterday in the country. The investment amounts up to US$1 million.
The company will offer labels for the apparel industry and expects to serve orders of Central America and The Caribbean.
This is the first operation in Latin America, said Mike Naimo, founding partner.
Besides they expect to offer 50 direct employment opportunity and more than 200 indirectly.
"The logistic capacity of the country was the motivation for opening operations", explained Juan Carlos Ortiz, manager of the Firm.
Photo Caption: JUAN CARLOS Ortiz, manager of Nexgen Packaing shows labels beside the partner Mike Naimo.