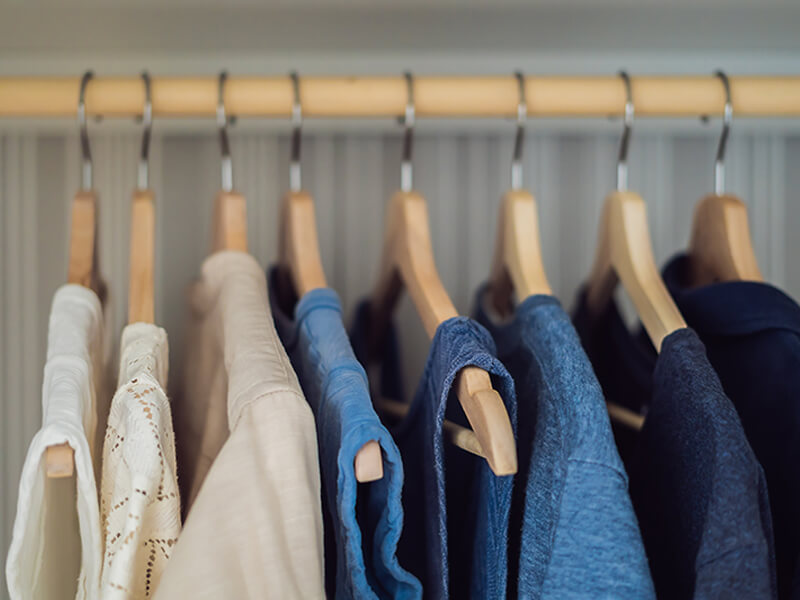 Chico's FAS Inc. names Nexgen exclusive global provider of label and packaging products.
ROMEOVILLE, Ill., Jan. 18, 2017 /PRNewswire/ — Nexgen Packaging, a leading global supplier of brand identification products to retailers as well as to apparel, footwear and textile brands, today announced that Nexgen will be the exclusive provider of global label and packaging products for omni-channel retailer Chico's FAS, Inc. through its brands Chico's, White House Black Market, and Soma. The two companies also agreed to leverage Nexgen's cloud-based "Analytics as a Service" software platform to transform the ordering, manufacturing and delivery of labels and packaging products, providing Chico's increased visibility into its supply chain activities and improved engagement with its vendor communities.
"In today's fast fashion world retailers understand the key elements that impact their ability to deliver timely, in-demand products to their customers," said Robert Loop, Nexgen's co-founder and chief strategy officer. "Critical to delivering on this goal is having the visibility into, and understanding of, garment components and their impact on lead times and delivery dates."
Nexgen was founded more than 10 years ago on the principle that technology, combined with industry leading design and global manufacturing capabilities, would enable customers to improve lead times and meet customer demand. With over 8,000 companies using the Nexgen software platform globally, Nexgen has been able to create features and applications that are providing the retail, apparel and footwear industries with un-paralleled insights into their supply chain operations.
A Long and Successful Partnership
"We have had a long, successful partnership with Chico's," Loop went on to say. "This next phase is a natural evolution in that relationship. Nexgen is focused on providing Chico's with the highest quality label and packaging products and the Nexgen analytics software platform is key to ensuring accurate and timely delivery of our products to Chico's and their vendors. We are excited to leverage the 10+ years of investment we have made in technology to bring increased visibility and performance to our customers' supply chains via our rapidly expanding range of software applications. We greatly appreciate Chico's confidence in Nexgen and are thrilled to be working so closely with this iconic brand."
Todd Vogensen, EVP – Chief Financial Officer of Chico's, said, "Chico's is committed to working with our strategic suppliers on initiatives that can deliver operating efficiencies while also maintaining the quality and innovation that continue to delight our customers. The partnership with Nexgen is a great example of how we are looking to change how we operate, leveraging Nexgen's industry and technology leadership to improve our business."
About Nexgen Packaging
Nexgen Packaging, LLC is a global provider of apparel brand identification and packaging products, servicing the creative, product development, and production needs of apparel and footwear manufacturers and retailers, and their global manufacturing partners. The company is focused on simplifying everything from the creative process to order execution, utilizing innovative technologies to increase efficiency and enhance customer service. Nexgen offers a comprehensive range of products and services designed to meet its customers' product identification needs, including woven labels, printed labels, heat transfers, hang tags, integrated tags, price tickets, RFID tags and labels, wrap bands, patches, boxes, poly bags and a broad range of specialized products. Our customers include a broad range of apparel brands and retailers.
Nexgen has sales and manufacturing operations in the United States, United Kingdom, Guatemala, Vietnam, China and 11 other key apparel and footwear producing countries globally.
To learn more about Nexgen Packaging, visit www.nexgenpackaging.com.
About Chico's FAS, Inc.
Chico's FAS, Inc., through its brands Chico's, White House Black Market and Soma, is a leading omni-channel specialty retailer of women's private branded, sophisticated, casual-to-dressy clothing, intimates and complementary accessories as well as non-clothing items.
As of October 29, 2016, Chico's FAS operated 1,510 stores in the US and Canada and sold merchandise through franchise locations in Mexico. The company's merchandise is also available at www.chicos.com, www.whbm.com, and www.soma.com.
For more information about Chico's FAS, Inc., please visit www.chicosfas.com.